The F-150 is Ford's flagship truck, and it has been the best-selling vehicle in Canada for decades. With everything Ford has to offer, the pickup truck continues to be the vehicle of choice for most shoppers who haul large loads and need reliability for towing.
A lot has changed in the past couple of years when it comes to trucks as manufacturers have been busy releasing new models all throughout this decade with more advanced features than ever before for drivers looking for something different or those who want that extra bit of performance from their truck while still getting excellent mileage figures on average
With 2021 almost in our rearview mirror, we still get asked all the time what is the f 150 towing capacity?
How much will a Ford F-150 Tow?
When the F-150 was redesigned in 2015, the truck's maximum towing capacity increased to 13,200 pounds. That's a huge improvement over the F-150 of ten years prior to ago but it had been eclipsed by several competitors since then. Today though, the F-Series trucks have offered up to 14,000 pounds of max trailer weight for many years when properly equipped. If the blue oval is planning any changes in this regard as they prepare for their next number of models, these updates are not yet publicly known.
If you need more help finding out what you can achieve with F-150 ownership we recommend contacting our dealership or asking us about our F-150 Buyer's Guide. If you want to know more about max trailer tow, maximum towing, and of course learning which engine is better (v 6, v 8, EcoBoost v 6, etc) then please keep reading below.
Which Ford F-150 Engine Is Best For Towing?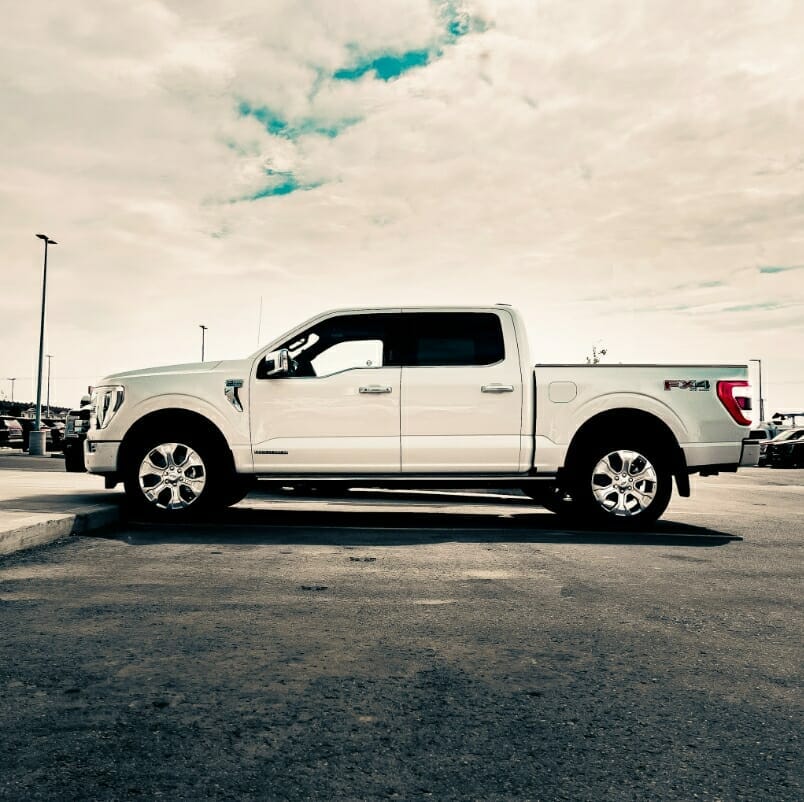 One of the most frequently asked questions is "What's the best F-150 engine for towing". Well, this question makes it sounds like there is just one F-150 engine that is actually best for towing. The 2021 F 150 offers a range of engines with different horsepower and torque outputs—and they all offer different strengths for find out the max towing.
The best thing about the Ford F-150 is each trim/model can tell a different story with its ratings, capabilities, specs, and numbers. To help F 150 shoppers make the best choice, we'll talk about F-150 engines and a specific feature from the manufacturer to help you determine which one is best for towing.
The 2021 Ford F 150 offers six powertrains for towing: A 3.3-liter v 6, a twin-turbo 2.7 liter EcoBoost v6 engine, a twin-turbo 3.5 liter EcoBoost v 6, a gasoline-electric hybrid based around the aforementioned 3.5 litre v 6 (dubbed Powerboost), and finally 5 liters of traditional gas. Some models may require the max trailer tow package but here is a breakdown of each engine's output and its corresponding 10-speed transmission we feel works best for towing what you need.
3.5L EcoBoost® V6, The Best Ford Engine For Towing
Largely debated but the top F-150 engine is the 3.5 L EcoBoost 10-speed automatic transmission V 6. In fact, it is the only engine in the Ford lineup with towing capacities up to 14,000 pounds with the max trailer tow package. Again a lot of this will come down to body style and option packages but this v 6 engine comes highly regarded as the go-to choice for the 2021 f 150.
The 3.5L EcoBoost® twin-turbo V6 is standard on the F-150 Limited and optional for all other models of Ford's most iconic truck, including XLT, Lariat, King Ranch, & Platinum. With increased output compared to its predecessor it also has the advantages of being more fuel-efficient thanks to a PFDI system that offers two injectors per cylinder helping provide optimum performance. Features are topped off by dual intercooled turbos for quick power delivery without any lag time in between acceleration inputs.
3.3-Liter V-6 (290 hp, 265 pounds-feet of torque for towing)
The F-150's non-turbocharged 3.3 liter V6 has a maximum tow rating of 8,200 pounds which can be had with the regular cab or crew cab in either 2WD or 4WD and any bed size ranging from 6.5 to8 feet long. The highest-rated towing for this engine is available when it's coupled with an axle ratio of 3.73 while its lowest case is found at 5100 pounds if you're looking for something more manageable like the four-wheel-drive configuration.
5.0-Liter V-8 (400 hp, 400 pounds-feet of torque for towing)
The 5.0-litre V8 engine has a maximum tow rating of 13,000 pounds across many models and makes its best performance when coupled with the 3.73 axle ratio on F150 2WD or 4WD regular cab 8′ bed trucks, SuperCab 2wd or4wD 8'bed trucks as well as SuperCrew
The 2WD SuperCab with the 6.5-footbed is only trailing by 100 pounds for a third-highest towing rating of 12,800 pounds when compared to both 4WD regular cab and 8 footbeds.
3.0-Litre V-6 Diesel (250 hp, 440 pounds-feet of torque for towing)
The F-150's maximum rating with the 3.0 litre V6 diesel is 12,100 pounds for 4WD SuperCab and 6.5-foot bed truck variants or 4WD SuperCrew 5.5 -or 6.5 ft beds. Geared for extra fuel efficiency, Ford offers only two-axle ratios–the 3:31 ratio on both models, the 3.55 provides the highest towing ratings but if you want a regular cab version of this powerful engine that combination is not available to non-fleet buyers.
2.7-Liter EcoBoost V-6 (325 hp, 400 pounds-feet of torque for towing)
As the smallest of the available EcoBoost engines, 2.7-liter V6 offers a maximum tow rating up to 10,100 pounds for 4WD SuperCab with 6.5-foot bed and 4WD SuperCrew with 5.5-foot bed option. Its next highest rating is 10,000 pounds in other models including regular cab (8 ft), all 2 wheel drive or four-wheel drive options both short beds sizes 8ft and 5.5 feet.
3.5-Liter EcoBoost V-6 Full Hybrid (430 hp, 570 pounds-feet of torque for towing)
This new addition to the F-150 engine range, the 430-hp, twin-turbocharged 3.5 liter V6 is a full hybrid powertrain with an impressive driving range of 650 miles per tank and allows towing up to 12,700 pounds when outfitted in its two available cargo beds! This powerful vehicle also boasts top-notch gas mileage which you can't ignore in denying that this truck will make your job easier whether you're hauling something or doing some landscaping work around town on those weekends off from work.
What is the 2021 F150 Payload Package?
In order to make sure you have the right truck, for every job; the F150 offers best-in-class torque and horsepower in a variety of engines and provides you with the payload rating you need.
For an F150 with heavy towing capacity, you want a 2021 F-150 Payload Package.
The new F-150 from Ford has made two claims: "Best in class towing and payload." Seems a little greedy, but the truck's maximum payload capacity of 3,325 pounds outdoes any other full-size pickup. To get that impressive load weight rating customers must choose the regular cab model with 2 wheel drive or 4×4 equipped trucks with an 8′ bed length; most importantly they need either one of those models along with a 5.0 liter V8 engine option for the power needed to haul whatever you have on your list!
Please contact us for accurate information based on specific trim and models but here is a rough estimate for the aforementioned engines.
3.3-liter V-6: 1,985 lbs
2.7-liter EcoBoost V-6: 2,480 lbs
5.0-liter V-8: 3,325 lbs
3.0-liter Power Stroke V-6, turbo-diesel: 1,840 lbs
3.5-liter EcoBoost V-6: 3,250 lbs
3.5-liter PowerBoost V-6, hybrid: 2,120 lbs
Wrapping up
The 2021 F-150 offers a range of engines with different horsepower and torque outputs—and they all offer different strengths for towing. With the right engine, you can save money on fuel, have more power in reserve when needed, or tow that boat up north without breaking your back!
Choosing the right truck for towing can be a daunting task, but it doesn't have to be. The 2021 F-150 is the perfect all-around truck for hauling large loads or pulling trailers with heavy payloads.
When you're ready to buy your next vehicle, come see us at Windsor Ford! We want you to get into the driver's seat of your dream truck today and we'll do everything in our power to make that happen. If you still need help deciding on which engine best suits your needs for towing, give us a call or email us today and let one of our experts walk you through what each engine offers so you know exactly what will work best for your lifestyle.
We'll be happy to provide a photo/image or virtual walk-around via email or live phone call to help explain the F 150 product.