Get A Vehicle Trade In Value
Are you looking for an estimate on your Vehicle trade in value in Canada? Click the button below to get started.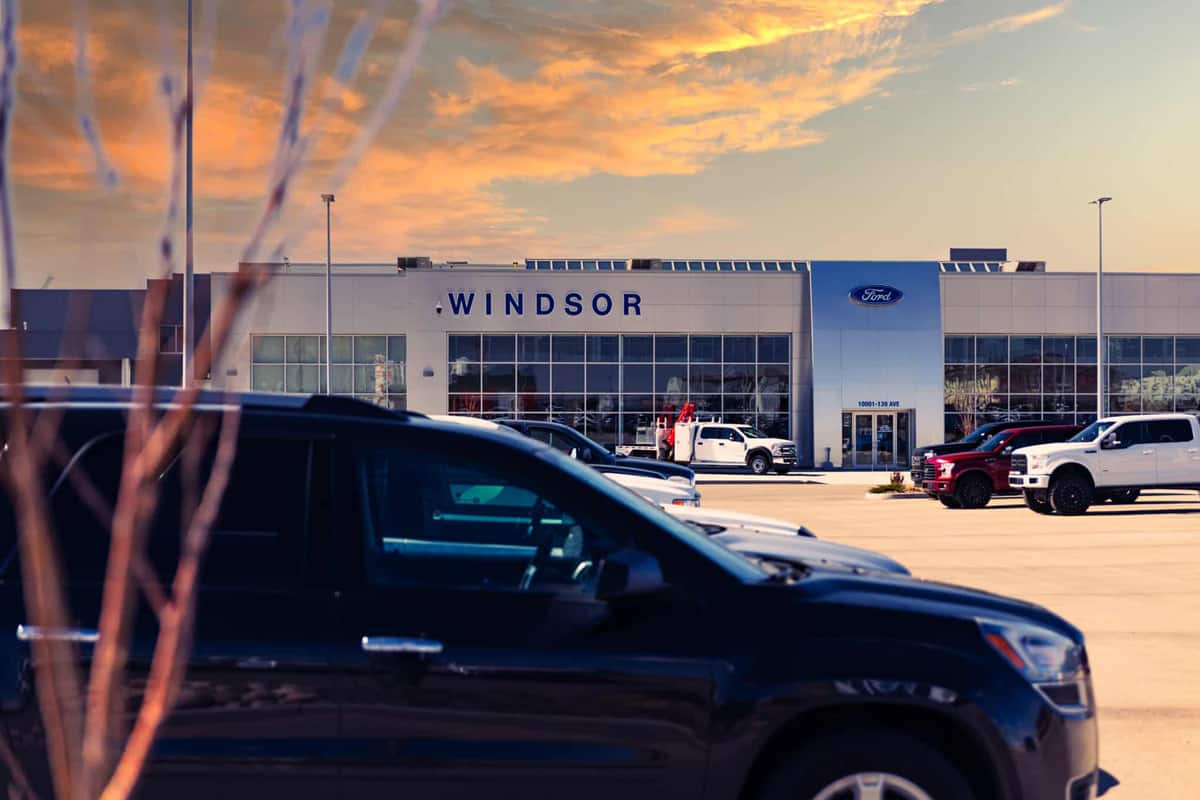 How Much Is Your Used Vehicle Is Worth
Get an instant estimate of what your vehicle is worth. Use Canadian Black Book to get an estimated value of your vehicle trade in a matter of seconds. We're happy to work with Canadian Black Book to provide a reputable source for used car values. To get an accurate and complete estimate please visit our location at Windsor Ford.
Please note to get an accurate trade of your vehicle we still need to see and drive the vehicle. While this tool will give you an estimate of approximate value we can't guarantee the complete accuracy. Please contact us or bring them to the dealership for a complete appraisal.
What To Expect When Trading In Your Vehicle
It's often misunderstood that trading in your used vehicle can lead to losing money and value, especially with us at Windsor Ford. We provide great trade in value when you sell your car or trade in your vehicle with us. By valuing your trade in online through our website you'll get an estimate for the value of what your vehicle is worth. While this will give you a general idea of what the value of your car is our dealership will still need to see, drive and look at the vehicle inside and out to provide the proper value of your car.
Perhaps the biggest advantage to using our dealership for your trade in is to save you time. Selling your truck or car in Grande Prairie to a private party can take longer and you may not get as high of a trade in value. It may not seem like much but you'll have to research pricing online and in your market, find the appropriate places to post your vehicle for sale and deal with potential shady deals. Selling your car can take months of constant contact and communication meaning you have to put in the work and hassle of dealing with the sale while working yourself.
Another benefit to selling your used car with Windsor? You can take advantage of Ford's incredible rebates and incentives and not have to wait for your vehicle to sell from a private sale.
Working with Windsor Ford used sales department is the safest solution to selling your vehicle. Private sales can lead you open to potential scams, spam calls/emails, and possible unsafe meetings. It's important to ensure that in any private sale to protect yourself and your assets. Don't let strangers drive your car and don't ride alone with them. Working with our dealership provides you a hassle-free and safe experience and above all else an excellent valuation for your vehicle.