Tire Shop In Grande Prairie
For all your tire needs in Grande Prairie, why not give Windsor Ford a shot.  We carry most major brands of winter and all-season tires as well we can fix and repair quickly inside our dealership.  We are home to a Hunter Tread Check machine which provides the most accurate in-depth tire tread check in the area.
Looking for more information on tires?  Whether it's for service or repair on your tires or you need more information on what to purchase for your next set of wheels then reach out to us below and we'll be happy to help!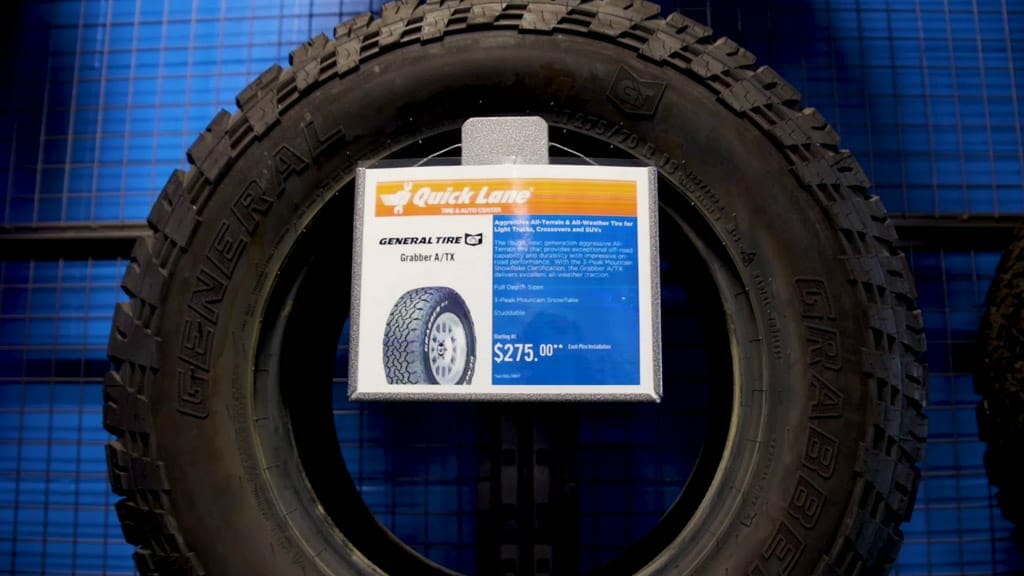 Buying Tires In Grande Prairie
At Windsor Ford, you'll find the right tires for your car, truck or SUV with proven brands for performance and safety, including Bridgestone, Cooper, Firestone and many other leading industry brands. Conveniently located in Grande Prairie we are happy to serve the city and Peace Country and will help with anything tire-related, including wheel alignments, brakes, flat repair and more.  We want to get you and your vehicle back on the road safely and as quickly as possible.
Our philosophy is simple, to promise everything we can deliver and provide a customer experience second to none. Customer service is not enough, we want to earn customer loyalty and work hard to go above and beyond every day.
WE WON'T BE UNDERSOLD on tires, if you're in search of a new set of winter or all-season tires or just in need of some repair feel free to visit our location or contact us today and we will get back to you promptly.
Life in Grande Prairie can be challenging throughout the winter months.  Regular all-season tires lose elasticity when the temperature dips below 7°C.
Winter tires are built and made with a compound that allows them to retain more elasticity when the temperature drops.  This helps prevent snow build-up and improve your ability to drive on ice and snow.  With a better grip on the road, it will help give you more confidence and control of your vehicle.
It doesn't matter the make or model, winter tires provide better control and safer driving experiences. At Windsor Ford we have you covered when it comes to Winter Tires. The best part? You don't need to haul your tires to and from thanks to our tire storage facility.  Visit our dealership, find a set of winter tires and we'll store them here for you. Contact us today to learn more about what tires are available to you.
Buy Tires In Grande Prairie?
For over 60 years Windsor Ford has been serving the Peace Country with everything automotive.  We are happy to provide competitive pricing on the tires we have available through our dealership.
Our service doesn't stop there.
When we moved into our new dealership in 2019 it provided us more capability to become the top tire experts in Grande Prairie and provide more than just repair. We now have most major makes and brands for sale, can fix and repair, as well we are home to a Hunter Tread Check machine providing the most accurate tread checking available.
If you're searching for the right tire information for your vehicle you've come to the right place. Contact us or visit our service department today and learn how we can help you get the right tires for the right price in Grande Prairie, AB.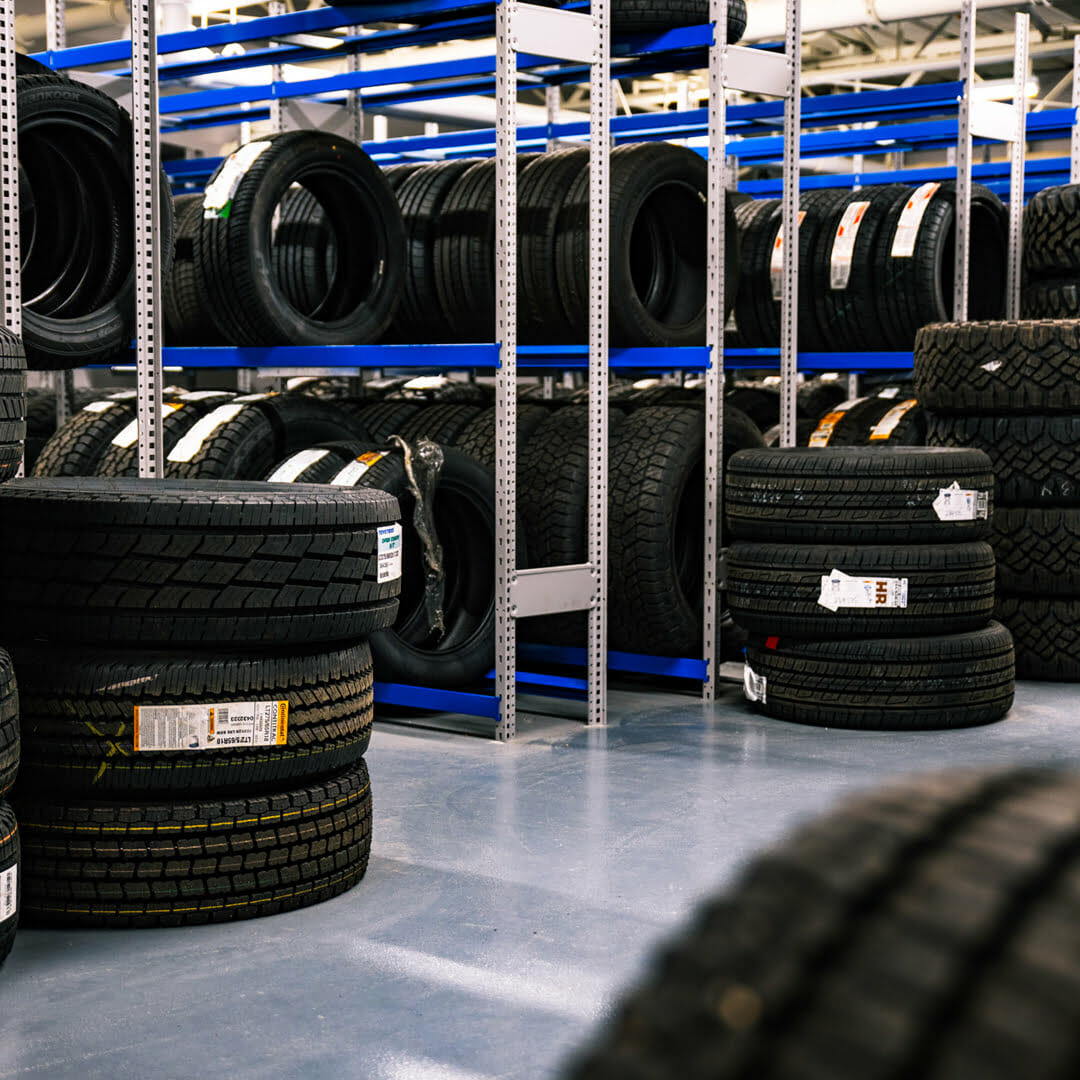 Flat Tire Repair, Tire Storage And Much More
Not only do we sell tires but we provide comprehensive tire repair.  If you're on the road and notice issues with a flat tire contact us and we'll be able to get your tire patched and back on the road.
Our tread check machine provides accurate laser readings so you can know how much depth is left on your vehicle tires and when to expect that you may need to purchase a new set of tires for your vehicle.
Lastly, as mentioned we can store every set of tires you have at your home per season.  You no longer need to haul your tires to and from your home to swap them out depending on the season in Grande Prairie, instead, simply drive through our breezeway and let us know that you're here to change over your seasonal tires and we'll do the rest.
Come to Windsor Ford today and enjoy the incredible customer experience we are providing!