We would like to thank you for visiting us, we've been a member of the Grande Prairie area for over 60 years and just recently opened our new Ford dealership on the North end. Did you know that it not only carries new and used Ford vehicles but it includes many other makes and models and is recognized as the largest Ford dealership in physical size across Canada. Needless to say we are incredibly happy to server Grande Prairie and all of the Peace Country.
At Windsor Ford our goal is to provide your car shopping or service experience with the best, brightest and friendliest. Located on the North end of Grande Prairie, we work hard to provide convenient hours for our customers so stop by and you'll quickly discover how knowledgeable our staff can be in all things automotive in the Grande Prairie area.
Windsor Ford Receives President's Diamond Club Award
At Windsor Ford we always aim high and hope to give our customers a great experience when they come visit us. We pride ourselves on putting customer service first and making sure that you find the vehicle that fits you and your family's needs. We're so excited to have been awarded Ford of Canada's President's Diamond Club Award for 2016!
The President's Award is Ford of Canada's highest Dealership honour. It is presented every year to those Dealerships who demonstrate outstanding achievement in both Customer Satisfaction and Sales. In order to qualify for the President's award a Ford Dealer must be profitable, achieve Sales & Service VOC floor targets and achieve at least 85% of both car and truck share. Plus, a dealer needs to sell 125% of the national average for car and truck share in their region.
For those dealers that go above and beyond the President's Award, there is Diamond Club. This is a highly select group of dealers who just keep reaching for the stars. To be a part of the club the dealership has to be within the top 10% of the top 25% of all dealers in Canada. That's the top 2.5% of dealers in Canada for Customer Satisfaction!
We are humbled and so proud of our achievement here at Windsor Ford. This makes us want to continue going above and beyond. We will continue our commitment to customer service at our dealership. Our customers are our number one commitment here at Windsor Ford and we will always aim to give you the best experience possible at our dealership. Our whole team worked together to achieve this, and we're so proud of every single member of our team. Thank you to Ford of Canada for awarding us a 2016 President's Diamond Club Award.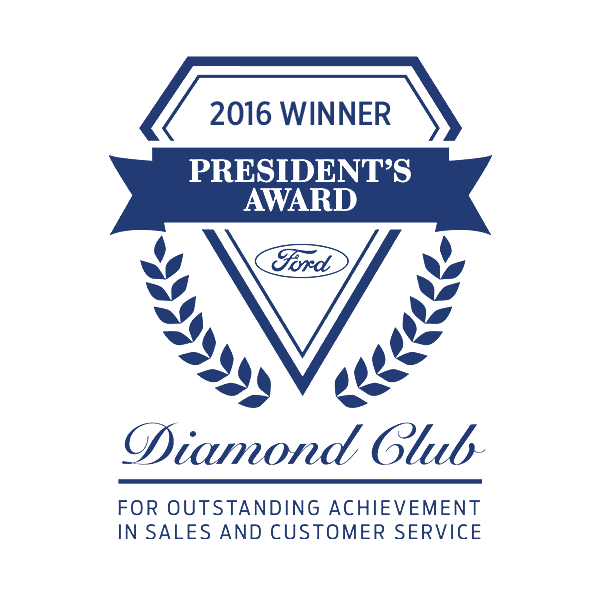 In April of 2019 We Opened
Canada's Largest Ford Dealership
Over three years in the making and situated on over 12 acres of land Canada's largest Ford Dealership officially opened its doors last week. If you've driven north on Highway 43 you've likely seen it…it's hard to miss. The final touches, a few delays, and some final additions made way for one last inspection and approval last week.
Our brand new state of the art facility is situated just north of our old building, which had been called home for over 40 years. Along with an improved experience comes an announcement that Windsor Ford has become an official Roush Performance Dealer.